The Requirements
To be a good fit for this opportunity you will have:
A bachelor's degree is preferred.

At least 1-4 years of experience and a track record of success in consultative B2B sales.

Experience in or knowledge of the print/promotional/mail industry, document management, critical communications, marketing, labels, or brand management is a bonus.

The ability to write business support statements, case studies, and business correspondence, and to develop recommendations.

A polished, professional demeanor and a demonstrated ability to sell comprehensive solutions at all levels of an organization, including C-level executives.

Knowledge of the business market in New York and West Chester County, NY.

A passion for this business and an outgoing personality that inspires that passion in customers and teammates.

Strong self-motivation and a drive to excel.

A team player approach as well as the ability to achieve goals independently.

The ability to perform as the point-person in a team selling environment.

Excellent communication and interpersonal skills, including the ability to influence decisions.

Superior organizational skills.

Formal sales training is a strong plus, especially Strategic Selling, Conceptual Selling, and Selling to VITO.
The Role
You will report to the Regional Sales Manager and partner extensively with Account Managers. Our model is strongly team-oriented, and you also will interact with Client Services and other internal subject matter experts.

You'll develop and execute strategies with 30% focus on growing existing business and 70% on identifying and signing new business. For the most part you'll target large companies, offering broad, comprehensive solutions. You may close deals as small as $250,000 although your focus will be on opportunities that start at $500,000. As a veteran sales professional, you know that a sales cycle may last 6 to 12 months and, in our model, you will be the point-person throughout the sales cycle through contract execution.

More specifically, your activities will include:
Managing existing account base, prospecting and developing business, responding to RFPs (leveraging our RFP team), and developing proposals for presentation to customer.

Coordinating account resources with representatives from marketing, pre-sales, information technology, development, and customer services.

Focusing on new business development by signing new accounts.
Why WorkflowOne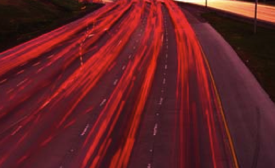 Solutions at the speed of business -- you know how fast this market is changing, and WorkflowOne is at the forefront of those changes. For example, we have developed an innovative technology portal to streamline communication and enhance collaboration with clients, suppliers, colleagues and others. Our technology partners include industry leaders such as Xerox, Kodak, Lexmark, Microsoft, Adobe, and SAP. In addition, you'll be able to offer:
Nationwide infrastructure and support for fulfillment and delivery,

WorkflowOne's strong reputation and brand recognition across multiple industries,

And more.
Multiple paths to success -- you've already seen the diversity of industries we're currently serving, and you'll help us expand that footprint. In addition, you'll have multiple entry points into client companies, representing a variety of opportunities to land a new account or expand an existing one. We work with marketing, purchasing, HR, sales, manufacturing, operations, distribution, and more. And if you have a knack for developing C-level contacts, we definitely want to talk to you!

Irresistible value proposition -- we can solve any print, print-related and promotional marketing need, regardless of size. With our unique combination of in-house capabilities and outsourcing through our wide network of suppliers, we can source, bid and buy a complete range of products from traditional offset printing to web to print digital applications, including labels and integrated cards, branded clothing, full mail services, and web solutions. We can fulfill all of your clients' print related needs and save them time and money -- up to 20% of the total print spend.

Don't just take our word for it -- we're not the only ones who think WorkflowOne is great. We consistently deliver industry-leading customer satisfaction and have earned scores of awards from clients for outstanding service. In addition, just to name a few accolades, we ranked:
#1 among the Top 100 Distributors by Print Professional magazine each year since 2006,

#11 in Printing Impressions magazine's list of Top 400 printers, and

#15 in the Top 40 distributors of promotional products by the Advertising Specialty Institute.
Excellent compensation
-- in addition to a competitive salary plus commission structure, we offer a comprehensive benefits package.
Keys to Success
It's worth repeating: we use a team-oriented model and collaboration is critical, not only with your internal contacts but also with customers -- you'll need to position yourself and your team as the consulting subject matter experts who will continue to help clients solve their print and promotional marketing challenges for years to come. Of course, the team model benefits you: with support in pre and post-implementation, operations, production, IT and even bid response. You'll have more flexibility to focus on what you do best: finding new business and selling. In addition, you'll need to be able to thrive in a fast-paced environment and show initiative, flexibility, and the desire to continuously improve.
About WorkflowOne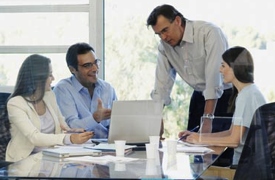 WorkflowOne's managed services solutions are creating major cost savings for North America's most admired businesses and brands. With roots that go back 140 years, we are committed to delivering integrated graphic communications that help our customers flourishTM.

WorkflowOne provides solutions across multiple industries

The company provides a wide range of products and services including business documents, electronic print and mail solutions, branded merchandise, label solutions, sales and marketing collateral and distribution services. WorkflowOne offers:
14 production facilities in our manufacturing network,

19 business service centers nationwide with approximately 1.7 million square feet of warehousing space,

1,000+ certified trade partners with expertise in specialized products and services, and

Cost-effective one-day coverage to more than 20 markets nationwide.
WorkflowOne currently employs 2,200 people across the United States. Our base of 12,000 clients includes leaders in the financial services, healthcare, financial, manufacturing and retail service sectors. These clients include many of the top 25 U.S. bank holding companies, four of the five leading healthcare group purchasing organizations, dozens of national non-profit organizations, and some of North America's largest retailers, as well as leading manufacturers across a wide variety of industries. WorkflowOne is headquartered in Dayton, Ohio.